Running for Unity and the Community

Running for Unity
More than 1,000 staff, students and alumni led by CityU's President Professor Way KUO have joined the Standard Chartered Hong Kong Marathon (SCHKM) 2018. It was the 11th year already but this year many experienced CityU athletes could run alongside with students from Mary Rose School in Kowloon Tong.
Running with Mary Rose School
The Organizing Committee of the SCH KM 2018 initiated to collaborate with Mary Rose School, and encourage the special need students to run I 0-kilometre race. The arrangement was that CityU runners would run "hand in hand" with students from Mary Rose School. A series of training sessions have been specially arranged in order to help them run better and happier!
The Race Day
At around 4 am, all CityU runners have gathered together at the CityU's booth in Victoria Park. Our runners were supported by our cheering team and volunteers. We were especially happy to know that all 14 of the paired up runners could finish the race. CityU members have had extra satisfaction by having the opportunity to serve the community. Both parties have learnt something!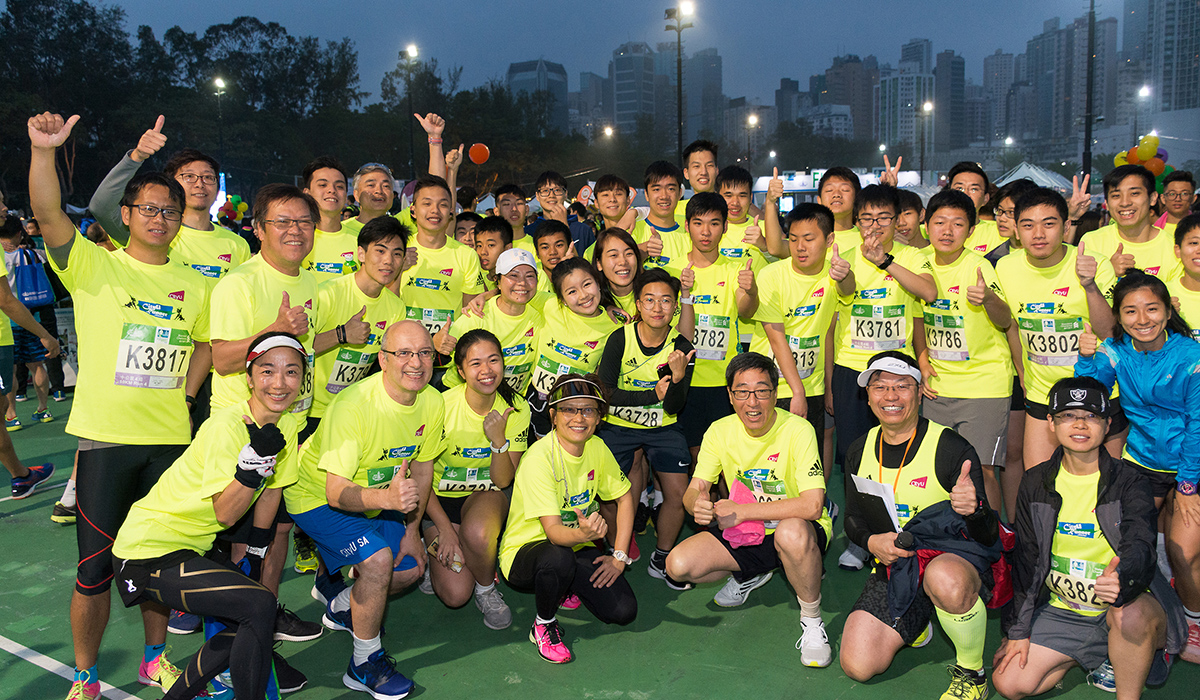 Way Forward
CityU's marathon delegation has promoted the culture of health and wellness and has also enhanced a stronger sense of belonging via the collaboration with Mary Rose School this year! They are now considering how the event could benefit more organizations in the coming year.
Source: City Upbeats, Office of the Vice-President (Student Affairs) Issue 16